# 1 Our test winner: Tronitechnik whirlpool bathtub
This is a true designer piece Whirlpool bathtub with its large glass front. The Whirlpool bathtub KOS has a dimension of:
It is therefore much larger than a standard bathtub (170cm long and 75cm wide) and offers even more comfort and cozy relaxation. The Whirlpool bathtub KOS not only offers a calming Stream, she pampers her senses with the Color light therapy. Of course, she has both Heating, as well as a Hydromassage function.
Technical details:
Ozone disinfection

Radio

Floor nozzles with air pool function (can be switched on separately)

illuminated control unit

Capacity: 230 to 280 liters

Tub made of 3,8mm sanitary acrylic, glass fiber reinforced

Panorama pane in the front made of real glass (safety glass)

offers space for 2 people (2 headrests included)

Price: around 1500 euros
# 2 whirlpool bathtub Caribbean Basic
The round whirlpool bathtub is a real eye-catcher in your bathroom. With this model you have the choice between 2 dimensions:
Diameter 140cm

Diameter 150cm

Height 59cm
In this Whirlpool bathtub you can forget your worries and enjoy the relaxing massage 13 massage jets enjoy lying comfortably. This trendy tub also has one LED underwater lighting, which can be adapted to your mood with its 8 different colors.
Technical details:
Space for 2 people (2 removable headrests included)

Computer control

5 large hydrojet nozzles and 8 powerful backjet nozzles

Glass fiber reinforced plastic bathtub

Acrylic surface

Price: around 1200 euros
# 3 Whirlpool corner bath Selfclean (our price-performance winner)
Corner tub the extra class! With its large, arched window in the front, it is an ornament for your bathroom and turns it into one Designer wellness landscape! The dimensions are as follows:
152cm side lengths

65cm height
It can therefore be perfectly placed in a corner and will find a suitable place in every bathroom. The special thing about this one Whirlpool bathtub: after every bathing pleasure you have the possibility to clean the hoses from the inside - this prevents the annoying bacteria build-up and increases the lifespan of them Whirlpool bathtub.
Technical details:
Space for 2 people (2 black neck pillows included)

Water requirement for 1 person: 130 to 180 liters (correspondingly less for 2 people)

digital control with large display

Radio

heating

Side massage jets: 12 jets; Massage jets on the floor: 12 air jets

3 colored light spots under water - 7 different colors

Ozone disinfection

Price: around 1000 euros
# 4 Whirlpool bathtub Relax Basic
Whirlpool bathtub from German manufacture - Made in Germany. With this shapely Whirlpool bathtub you are spoiled for choice, because they are available in the following dimensions:
180cm length

190cm length

200cm length

90cm width

62cm height
The highlight: the different sizes cost no extra charge! After ordering, simply state your desired size in an email and in a few days you will have the desired Whirlpool bathtub at home.
Technical details:
Space for 2 people (2 headrests included)

16 powerful massage jets (including 5 hydrojet jets, 8 backjet jets)

LED underwater lighting with 8 different colors

Computer control

mechanical drainage of residual water

Glass fiber reinforced plastic bathtub

Price: less than 1500 euros
# 5 Whirlpool Bathtub Florence
The special thing here is the round shape of the company Corner bath. This gives it a particularly elegant look and so it becomes Whirlpool bathtub quickly become the center of your home. The round bathtub has the dimensions:
150cm width

65cm height

181cm depth
The Whirlpool bathtub is therefore perfect for mounting in a corner. All you need is a cold and hot water connection, then nothing stands in the way of relaxing bathing.
Technical details:
Space for 2 persons

Capacity: about 200 liter

6 powerful JetSteam nozzles, 8 cyclone massage nozzles in the floor

heating

Ozone disinfection

Radio

LED underwater lighting with color light therapy (8 different colors)

Waterfall

Price: around 1800 euros
That is why the whirlpool bath from Tronitechnik is our test winner
The sales figures speak for themselves: none other Whirlpool bathtub went over the counter more often than that Model Kos. This is no coincidence and speaks for the good quality, the careful workmanship, the ease of use (here, among other things, the flushing function of the hoses), the high-quality materials and the fabulous price / performance ratio. Our first place: the Whirlpool bath tub Kos.
Whirlpool bathtubs in comparison
Have you been dreaming of your own wellness oasis at home for a long time? Has the implementation of this wish always failed because of the space requirement? Then here comes the solution to your problem: the Whirlpool bathtub!
The Whirlpool bathtub is both bathtub and whirlpool in one. It can be installed in any bathroom with a hot or cold water connection. Treat yourself and your body to the luxury of wellness in your own four walls - whenever you feel like it. Let yourself slide into the warm, bubbling waters and simply massage away stress, hectic pace and bad mood!
Our little test should give you an overview of the current models, with all the advantages and disadvantages, and so you can make a purchase decision for one that suits your needs Whirlpool bathtub facilitate.
In total we have 5 different Whirlpool bathtubs used for our test. In our opinion, they are the most popular models in their category and are roughly similar in terms of features, function and price.
What is a whirlpool bathtub?
This term means one Bathtub with integrated whirl function. The current in these bathtubs can of course not keep up with that of a conventional whirlpool, but it can Massage effect is sufficient enough to relax you.
There are also differences between the water and conventional whirlpools, because the Whirlpool bathtub the water is drained after every bathing pleasure and let in again for the next bath. In a "normal" whirlpool, the water usually remains for several weeks or months.
Check out this post on Instagram
Advantages
Relaxation for body and mind:

when you immerse yourself in the warm, pleasant water, you will almost instantly notice how all stress and anger will disappear from you. Your

Relax muscles

under the

soothing massage

and here can really from one

Spa experience

be spoken.

Pain disappear:

treat yourself to a bath in one

Whirlpool bathtub

, then her body continues

Endorphine

free. These

the body's own opioid peptides

are, so to speak, produced by the body itself

Painkiller

.

In addition, those under the skin relax and expand Blood vesselswhich increases blood flow, allowing more nutrients and endorphins to enter the cells.

Relieve colds:

by the

Dilation of blood vessels

the airways are also cleared again with a blocked nose. The

Body temperature increased

be what entails that

virus

and

bacteria

no longer multiply (this happens at a body temperature of 38,6 degrees or more).

Waste materials are broken down:

due to the increased body temperature

Pulse

and

breathing

accelerated. This removes pollutants from the

metabolism

faster out of the body.

Against insomnia:

with a bath in one

Whirlpool bathtub

with a temperature between 36 to 38 degrees the

Sleep deeper

as this is where the body relaxes completely. Bathe for

15 Minutes

with a soothing massage and your sleep will be deeper and more relaxed again.

Weight reduction:

the warm, bubbling water increases the heartbeat without increasing the blood pressure - it even drops. This effect can be used and so against

Obesity and cellulite

Action. In addition, this mitigates

Swelling and fluid retention

in the body.

Stress disappears:

it's a phenomenon - you step into the warm, bubbling waters and almost instantly notice how

Stress, anger and hectic rush

falling away from one. If then still the

massage function

is used, the relaxing effect is even greater.
Disadvantages
Of course there is about that Whirlpool bathtubs Not only to report positive things, there are also negative aspects that we do not want to withhold from you. Read here about the disadvantages of a Whirlpool bathtub according to our research.
Care and cleaning are time-consuming:

to have fun with her for as long as possible

Whirlpool bathtub

you should have the

Care and cleaning

take this very seriously. Because in the warm environment

Germs and bacteria

feel very comfortable and can multiply rapidly - especially inside, i.e. the lines and hoses, these must be cleaned very carefully.

An included one is helpful here Ozone disinfection and the UV lamp. But also clean the tub with a mild detergent so that soaps, grease and oil stains do not stick.

Volume:

anyone who is already in a

Whirlpool bathtub

Has sat knows that this pleasure is not

silent

of equip. Here the motor has to make the water bubble properly and this motor makes noises. However, this disadvantage is more of a subjective perception, because each person defines noise individually.

Higher electricity costs and water consumption:

on too

Overspending

in terms of

Electricity costs and water consumption

you have to be prepared when buying a whirlpool bathtub. As a rule, however, the manufacturer provides precise information on how much

kWh

the

Whirlpool bathtub

consumed. In individual cases, however, these costs depend on the frequency of use, the duration of use, the ambient and water temperature.

You can save a few euros on electricity costs here by having a good one isolated whirlpool bathtub to buy. This does not have to constantly heat the water for a short time so that the desired temperature is maintained and thus saves electricity costs. By the way, you can soothe your "green conscience".

Maintenance costs:

in addition to the operating costs (electricity, water), the

Whirlpool bathtub

or

Costs for wear and consumable parts

at. Think of things like replacing the cartridge filter, the pillow (if defective) or the replacement of the ozone device.
How does a whirlpool bathtub work?
Whirlpool bathtub is basically a conventional bathtub with various hoses and nozzles in the floor and the side walls, the so-called massage nozzles or jet nozzles.
The water is kept at the temperature you have set - this is done with the integrated heating. The warm water is then "pressed" by means of air pressure through the small hoses into the massage nozzles, where they hit the skin as a soothing "jet" and gently massage the respective area. This is called the tapping massage, during which there is really nice bubbling in the tub.
However, there are also models in which water comes out of the nozzles instead of air. Here only the water that is in the bathtub is used. These
Whirlpools
usually have a level indicator with a mark over the holes for the water system. Usually the massage performance of this water system is somewhat stronger than that of the air system.
The best whirlpool bathtub for 2 people in the test
Our absolute Number 1 in the large Whirlpool bathtub test is, you probably already know that Tronitechnik Kos bathtub. It was convincing in all respects and, above all, shines with an unbeatable one Price-performance ratio.
Tronitechnik whirlpool bathtub
The Whirlpool bathtub "Kos" is one of the best-selling and most popular models in this category. The special design with the large glass front make these Whirlpool to a real one Designer object and it will transform your bathroom into a true wellness temple.
Quality
The glass fiber reinforced tub with a strength of at least 3,8 mm is particularly robust and durable. Your Surface Sanitary acrylic protects against scratches and damage from fallen objects. Here you can almost feel the careful workmanship and you can be sure that when you buy this model you are looking for one quality product that you will enjoy for a long time.
Design
The fancy design with the big one Glass front is a real eye catcher and automatically attracts admiring glances. For additional Luxury feeling provide the underwater lighting with economical LEDs (for effective color therapy), the integrated radio and the powerful massage function (more on this in a moment).
massage function
The massage function when Whirlpool bath tub Kos can only as "Excellent" to be discribed. To achieve this rating, both the Premium whirlpool pump from LX with an output of 750 watts, as well as the Premium airpool pump from LX with 600 watts. The Airpool function (air nozzles arranged on the floor - to be switched separately) together with the Hydromassage for a relaxing massage experience - just like in the local spa!
The massage function receives the rating "excellent".
construction
The shapely Whirlpool bath tub Kos not only stands for Quality, elegant design and powerful massage function, it can also be installed in every bathroom. The Whirlpool bathtub arrives at your home pre-assembled and a conventional 220 to 230 volt socket is sufficient for power supply.
The installation of the Whirlpool bathtub can then either take place freely in the bathroom or alternatively in a corner. So the Whirl tub Kos suitable for every bathroom.
The Kos whirlpool can be installed in almost any bathroom!
Buy a whirlpool bathtub: What to look out for!
Whirlpool bathtub certainly don't buy that often in your life. When you have decided on your suitable model, you should have already thought about a few important factors in advance. Here we have 3 aspects listed which should be taken into account when purchasing. In our guide to whirlpool bathtubs you can find more helpful tips!
Freestanding whirlpool bathtub
The freestanding whirlpool bathtubs are in things Luxury the non plus ultra. These tubs are the focal point of every bathroom, but for this luxury you also need the necessary space. As a rule, these eye-catchers are also a little more expensive than conventional corner bathtubs.
Whirlpool bathtub for the corner
Everyone has a corner left in their bathroom, right? Jokes aside that Corner bath has a distinct Space advantage opposite the freestanding whirlpool tub. It finds its place almost everywhere and can therefore also turn smaller bathrooms into a wellness oasis. In addition, you save a few euros here, in contrast to the free-standing version.
Does the bathtub have a guarantee?
There is a fundamental one in trade statutory warranty from 24 Monaten. This is the so-called "Liability for Defects". So meets your new one Whirlpool bathtub damaged one, you have several options:
Price reduction

Supplementary performance

Withdrawal from the purchase contract
Numerous dealers still offer their customers here further guaranteesthat go beyond the statutory provisions. Here it is recommended if you are your new Whirlpool bathtub Fits Find a store buy who value a good one Customer service lays. What use is a supposed "bargain" if you don't have a contact person in the worst case?
Which bath products can be used in a whirlpool bathtub?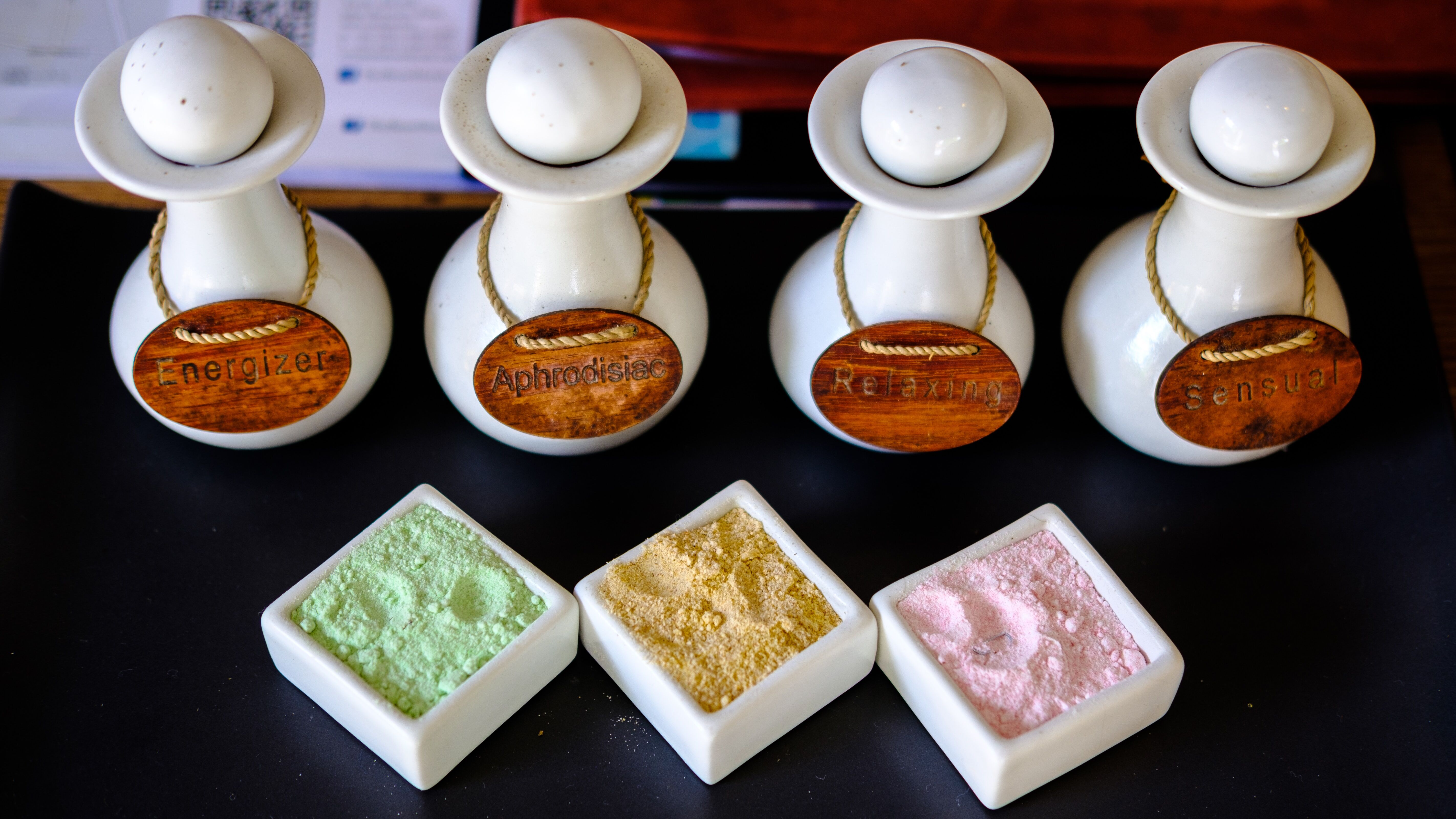 A bath in your own Whirlpool bathtub lets you forget your worries and relax immediately after immersing yourself in the warm bubbles. In many models, the integrated LED lighting with color light therapy provides additional moments of relaxation.
But now you have the opportunity to increase this feel-good moment even further by using the aromatherapy use for yourself and a fragrant bath additive put in the bath water. But this is precisely the case with the Whirlpool bathtubs not so easy, as air is usually pumped through the massage jets. So never make the mistake of adding your previous bubble bath to the whirlpool. Otherwise, you could invite your entire neighborhood to a foam party that has washed up!
It also tolerates oily or fatty additives Whirlpool bathtub not so good, so keep your hands off that too. But what is suitable as a bath additive, you will ask. Entitled!
Take it Bath saltswhich you dissolve completely in a vessel with water before adding to the bath water. A teen network, filled with various types, is also very suitable herbswhich you hang in the bath water. So no things get inside the Whirlpool bathtubthat can cause damage there.
Are whirlpool tubs loud?
Compared to a conventional bathtub, the Whirlpool bathtub of course loud. But it can't be otherwise, because an engine makes noises when it is working. The perception of disturbing noise is rather subjective and depends on the individual. In addition, the volume depends on the Whirlpool bathtub very closely related to the selected settings.
So here's the advice: if there is a local dealer, go to them and judge the volume of the individual models for yourself.
How to clean your whirlpool bathtub
Compared to a conventional bathtub, the effort for maintenance and cleaning is less Whirlpool bathtub extremely high, of course. However, you should never neglect this point, as it is also about health. The hoses that carry water in particular require very careful cleaning and care. If this is not done regularly, they will settle Bacteria and germs and there are serious threats health damage.
Use the residual water drainage, the automatic pipe flushing (if available), the ozone disinfection and maintain the Whirlpool in addition, by hand. To do this, use a soft cloth and if you need a cleaner, make sure you use a particularly mild product.
Summary
Our test winner, the Whirlpool bath tub Kos from Tronitechnik convinces in all areas: from the maximum freedom in the choice of location, the simple structure and the simple operation. In addition, the Whirlpool bathtub due to their incomparable design, high quality, careful workmanship and excellent price / performance ratio.
The 2. space occupies the Whirlpool bathtub Caribbean Basic. This is also an excellent one Whirlpool bathtub for unforgettable wellness moments, but some points have to be compromised.
So if you decide on a model from our test, we give you the advice: go for the Test winner from Tronitechnik and you are on the safe side and have invested your money well!
# 1 Our test winner: Tronitechnik whirlpool bathtub
# 2 whirlpool bathtub Caribbean Basic
Other popular items: