1st place: Our test winner, best price / performance
2nd place: A cheap alternative
3rd place: When it can get expensive
A large garden and terrace is the perfect place for your own pool. In the USA, almost every family with a large property has its own house pool.
So why not enjoy a pool in Germany too? The Bestway brand has the solution!
With the Bestway Pool you can set up your own garden pool in the summer and enjoy the summer better than ever.
In this post you will find out what to look for when buying and which pool is best for you. Let's go and have fun reading!
Various pool manufacturers
A pool should not come from just any manufacturer. Quality and clever equipment are part of it. You certainly want to keep the pool clean and hygienic, or you want a pool that can be set up and dismantled quickly.
Some brands have been able to establish themselves in the market because their pools are stable, enjoyable and because the purchase pays off. A Bestway pool is such a pool that garden owners have a lot of fun when the weather is nice.
Which Bestway pool is best?
We compared several Bestway pools. There are a few sizes to choose from. We have found a pool that meets many requirements particularly well.
The pool Bestway Steel Pro Frame, for example, is specially coated to prevent corrosion, is made of a three-layer material and has a tubular steel construction. This pool has a stable construction for many years, from which no water leaks. The pool is round and works with a cartridge filter pump.
This Bestway pool has everything you need to enjoy yourself. You can comfortably climb a ladder into the pool. A tarpaulin and a groundsheet are supplied for assembly and unproblematic use. If you also have one for your pool Pool heat pump want to buy, we recommend our guide article.
Thanks to the TriTech technology, you can enjoy your Bestway pool over a long period of time, as the walls last a long time. A full 10 250 liters fit into the Bestway pool. The pool has approximately a full size of 366 cm x 122 cm.
Large garden pool
If the small pool is not big enough for you, you could also opt for a much larger pool. Swimming in this area would even be possible in small lanes. The larger, rectangular Bestway Power Steel Pool offers you an area of ​​732 cm x 366 cm x 132 cm.
The outer walls of the pool are ultimately solid and there are stable supports all around. This version fulfills your great wishes. A cover, a ladder and a groundsheet are of course included.
Bonus tip: If you want to read a detailed comparison article about the top products for summer 2020, we recommend Our pool test article.
How big should a swimming pool be?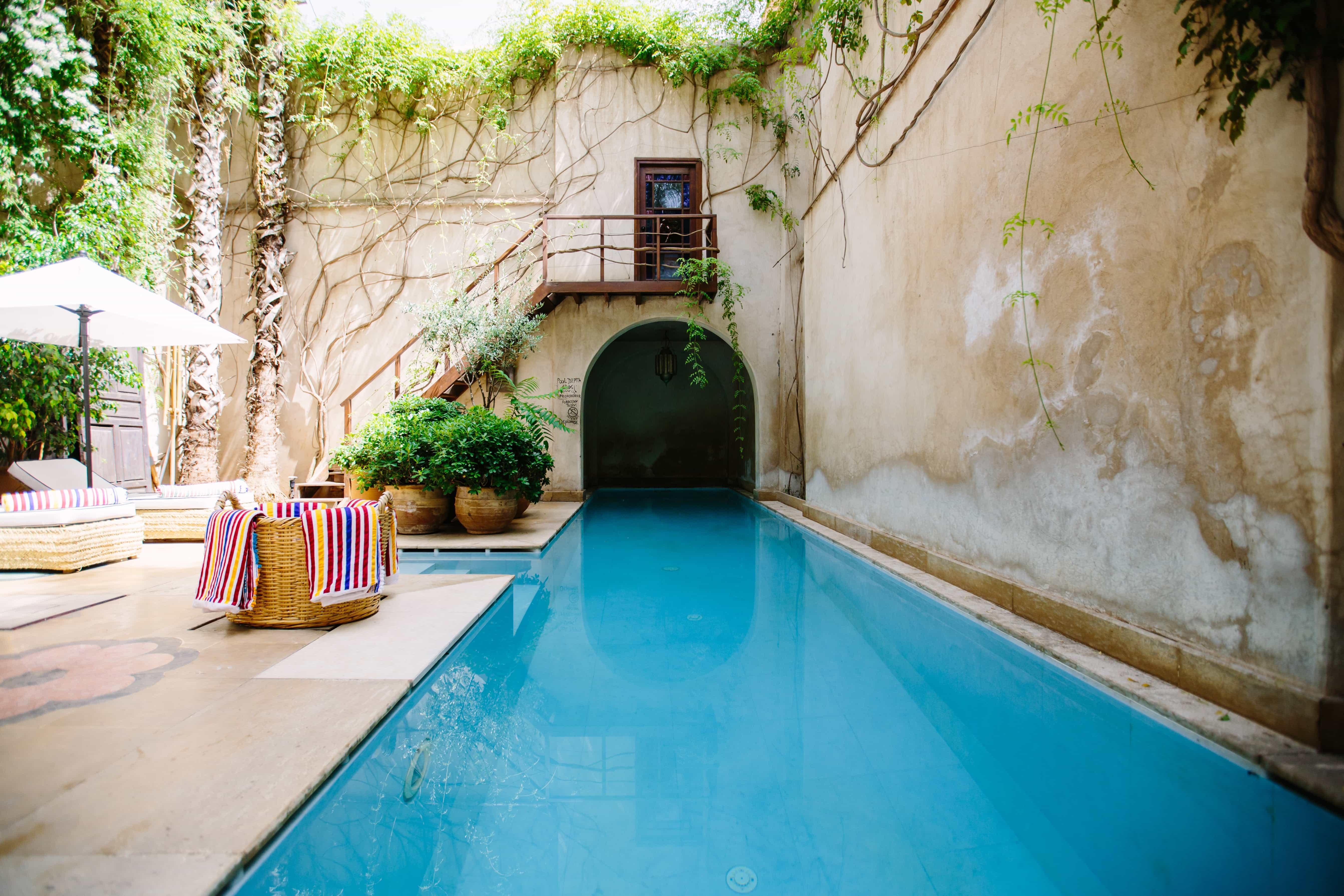 They know the small paddling pools in which small children can cool off or find an option in the garden to bathe in the cool water. Perhaps a very large tank is not a necessary must.
However, if the children want to dive or if you want an area to relax properly, the pool must be larger. A size of 10 liters may already be correct.
Different sizes invite you to relax in the refreshing water. You need to think about how much exercise you are looking for in the water beforehand. If you just let yourself drift, a swimming pool can of course be small in comparison.
For larger movements there are also swimming pools with a diameter of a little more than 5 meters.
This tip will help you choose your size
A pool of this size seemed just right to us because the pool fits well in a normal garden. Of course there are also larger gardens in which you can place an even larger swimming pool. Depending on your needs, a pool could of course be larger or smaller.
It is best to pay attention to the dimensions offered before buying. Try to mark out the area beforehand and imagine this size and area. You should also display the height of the pool transparently using a folding rule. That way you won't be surprised.
1st place: Our price-performance winner:
2nd place: A cheap but good option:
3rd place: When things can get expensive:
Fun in the round pool!
Is a round pool better suited for the garden or is it perhaps a square pool in an elongated shape? This question is not easy to answer.
It depends on whether you have a small or large garden and whether you have enough space for the subsurface. An important question is whether it is really worth trying to swim in the larger version.
A small pool is not suitable for sports. There are much larger pools than this one. It is best to continue swimming in the pool and only use the garden pool to cool off.
A Bestway pool this size might make sense for a large group of people. Perhaps you have frequent visitors and want to take a dip in the cool water with friends.
What accessories should a Bestway pool have?
A pool alone does not work. More things are needed so that you can enjoy the refreshment. Of course, there must be a floor membrane on the surface. The movement of the water also creates a movement in the pool liner. Therefore you have to reduce the friction.
A bottom sheet will help. You can also put a cover sheet over the Bestway pool so that insects or leaves do not contaminate the water, for example. The water must remain as clean as possible.
Furthermore, your Bestway pool shouldn't be stale. Of course, you cannot change the water every day. That wouldn't make sense. For this reason, you operate a pump like in a pond or aquarium.
This keeps the water moving so that you can use it as long as possible. Nevertheless, the water quality must be checked regularly. If necessary, the water is changed and you need a mild chemical for hygienic water quality. Germs can spread even in a Bestway pool.
Pool maintenance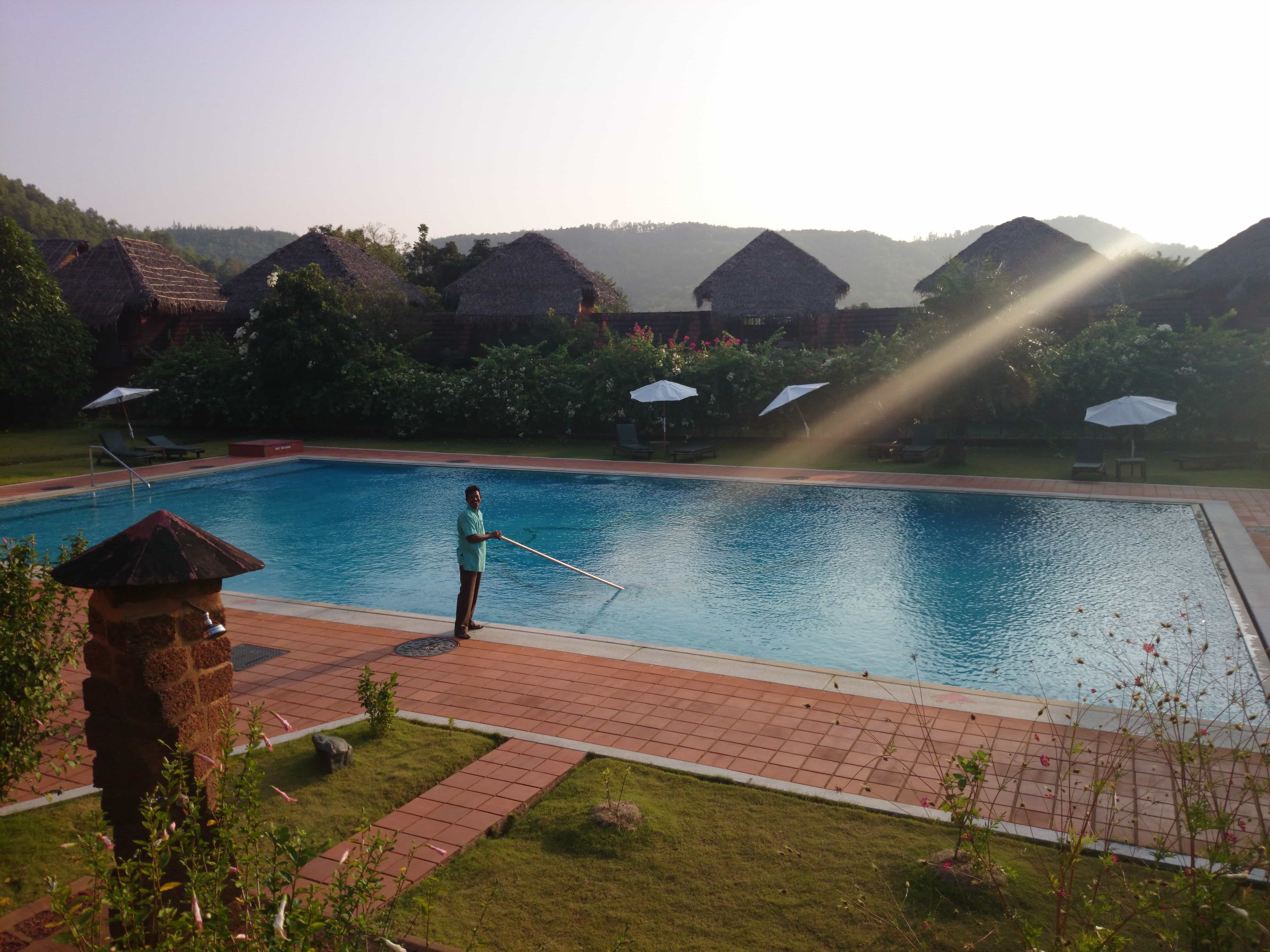 The maintenance of a pool tub is a science. And yet laypeople can safely operate a swimming pool for the garden. The water must not be overloaded with germs or polluted with worms and other pests.
For the cleanliness of the Bestway pool, it is essential to use test strips for the water quality, adhere to the instructions supplied and to use a chlorine mixture for hygiene.
The Bestway pool must generally remain clean. Dirt particles have to be removed quickly so that germs do not spread on them. If the water in the swimming pool stays in motion, the growth of algae is well prevented. For every pool or swimming pool there is a ready-made mixture of a mild chemical that ensures clean water quality.
Dirt in the garden pool
No matter how "clean" a person is, there are always residues such as dander, hair, bacteria from the skin or sweat in the water. There is not much you can do about all these things that pollute the pool.
You very likely use chlorine to keep the water hygienic in the long term. The only thing that helps against visible dirt is collecting it from the surface.
After a while you will see possible dirt and be able to remove it easily. This way, the water stays in the pool for a bathing season. You don't have to change the amount of water every month.
In addition to the usual soiling, there is likely to be further contamination from insects, leaves or grass and pollen. A pool will never be completely clean. If you feel unsure, just use test strips more often to keep an eye on the water quality.
Is a circulation pump advisable?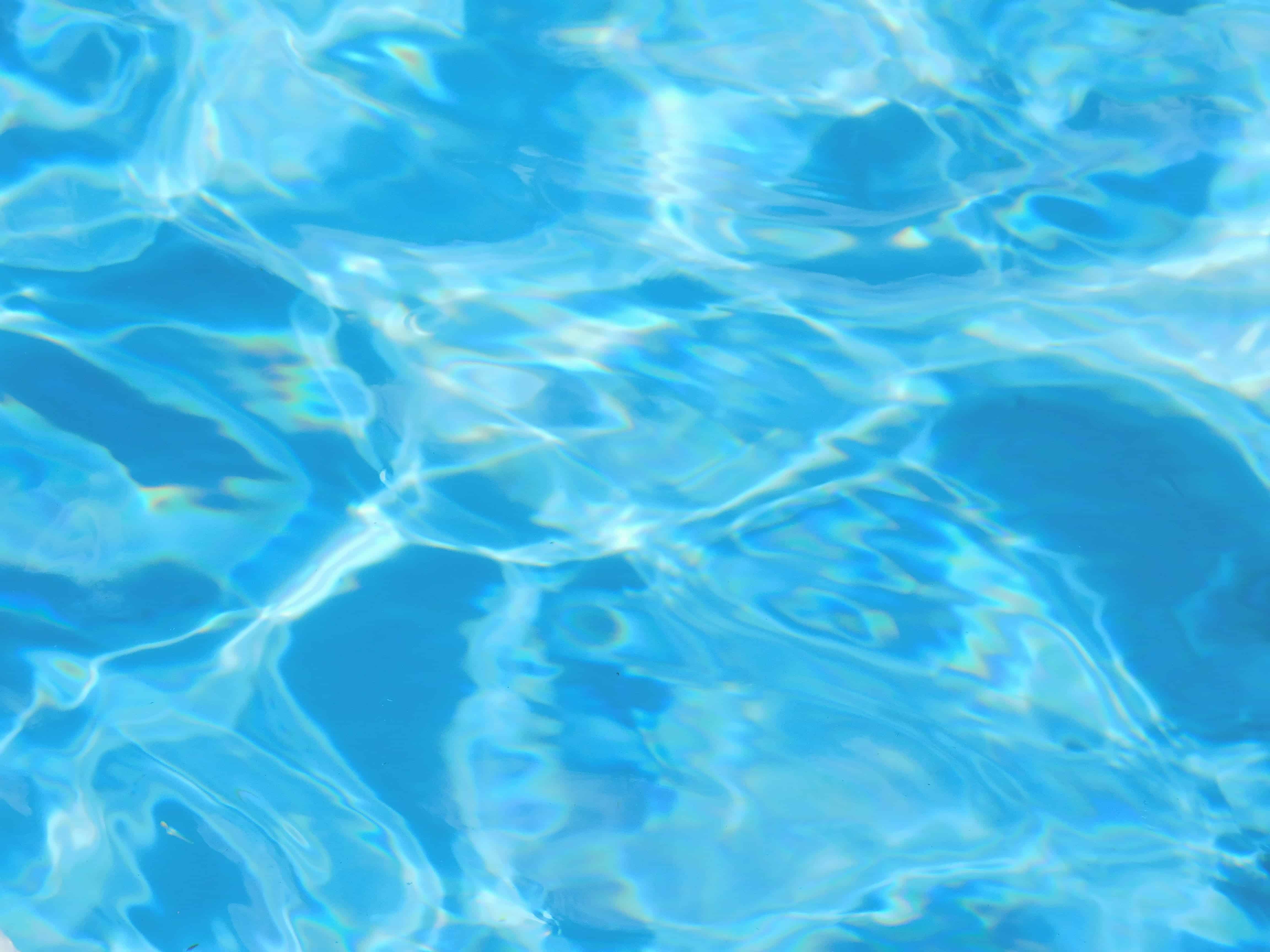 Standing water is always a place where germs can spread much more easily. These are anaerobic germs that can also cause rot. In addition, there are algae, which expand very easily in stagnant water.
In a moving body of water you will find far more oxygen, which prevents the growth of algae and makes the life of healthy bacteria easier. The water will be less stale if it keeps moving.
A circulation pump is a good idea for maintaining your body of water. With this you will be able to preserve a nicer water quality. In addition, you save even better the use of chemicals. You may even be able to do without preparations against algae formation.
A filter and a tarpaulin
The larger the swimming pool, the more it pays to use a filter and a tarpaulin. After all, the water should stay clean. The smallest pool may not have to go all out. A filter in conjunction with a pump is important to filter out coarse impurities and keep the water moving.
You certainly want a large pool for that Garden use. The larger the water area, the more likely you will need and want to use a tarpaulin. The fewer foreign bodies that get into the water, the less it has to be cleaned. The less you are annoyed about a lot of dirt in the water filter.
Who is a pool for?
Buying a large swimming pool is no longer expensive these days. It can be bought at an affordable price. Whether for the children or for a large group of friends, a swimming pool brings a lot of joy into the garden. Splashing, playing, cooling off, drifting and similar activities in the water are then possible independently of lakes or swimming pools. The pool does not have to be filled all year round. You only use this option if you really want to.
From this point of view, a large pool would not even have to be purchased just for the children in the household. Singles and couples are also guaranteed to enjoy refreshment in the cool water. A Bestway pool offers you a pleasant opportunity to bring the luxury of a swimming pool into the garden or on the terrace. It is not absolutely necessary for children to jump into the pool. If you want to relax in the pool, this purchase is worthwhile.
1st place: Our price-performance winner:
2nd place: A cheap but good option:
3rd place: When things can get expensive:
Assembly and dismantling of a complete swimming pool set
Of course, you have to make sure that there are no sharp objects on the surface. It is best to sweep your terrace thoroughly or look for risky stones or objects in the lawn. Of course, a bottom sheet is laid out first and then the mostly three-layer pool comes on top. However, damage can occur with a high load.
In the next step, the swimming pool can also be filled. It is only important that you follow the manufacturer's instructions. A Bestway pool, for example, is very easy to fill and is soon stable. A pool can be stabilized with additional supports if these are part of the pool.
Is a pool also suitable for winter?
There are actually swimming pools on the market that can be specifically used for winter as well. These are heated and probably offer other functions as well. The Bestway The pool that we selected as the test winner is not really suitable for winter.
The cold would make the water cold. In winter, the Bestway pool would have to be operated indoors. If you know it will be cold, the pool should be dismantled. Ice and cold also damage the material and damage your pool.
pool

for the indoor area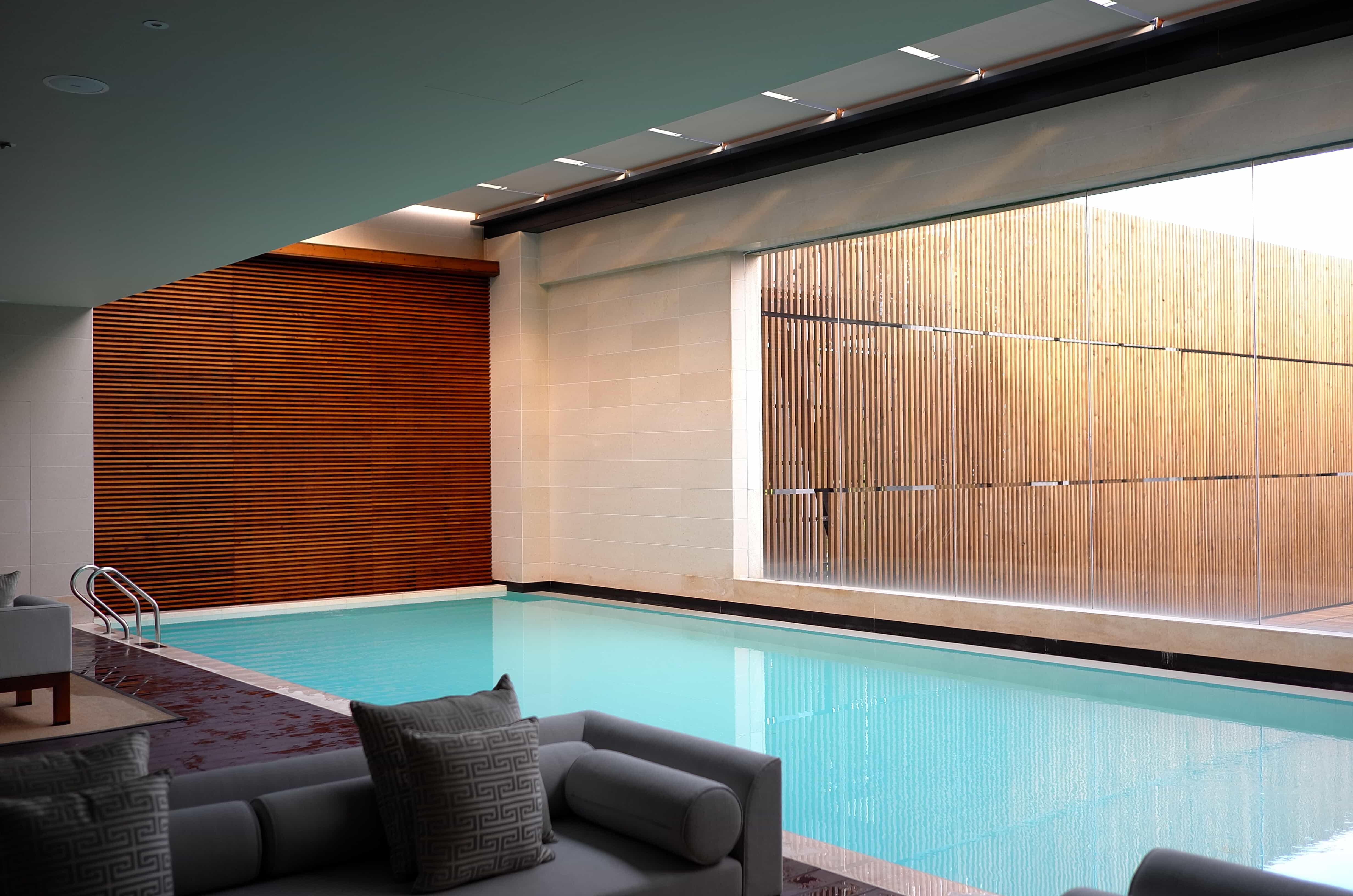 Running a small pool in the living area is by no means impossible. This means that a pool will definitely find a good place in very large bathrooms or in a sauna area in a residential building. If a room has the necessary dimensions and can be well ventilated, this is possible.
It would then only have to be checked whether the Bestway pool can be used indoors. Too much moisture Of course, it must not become stuck in the living area. A winter garden may also offer the right conditions. Lots of fresh air and a sufficiently warm environment are the necessary conditions.
A conclusion to the Bestway pool
A large swimming pool for the garden promises a lot of cooling for the summer. You can relax in the water yourself or play in the water with the children.
A Bestway pool, like our test winner, allows one or two swimming movements. Our Bestway pool is a model in which many people can feel comfortable.
A hit for every party or for visiting friends. Although this is not a substitute for a real swimming lane, you can still look for a little movement in the water.
Such a pool is relatively simple and can be used for one season with little effort. For hygiene purposes, chlorine is commonly used if you do not want to use an alternative method.
A circulation pump can help keep the water moving and prevent algae from forming. The water quality is usually nice and comfortable for one season.
1st place: Our price-performance winner:
2nd place: A cheap but good option:
3rd place: When things can get expensive:
Other popular items: